Leadership Giving Societies
Celebrating our most loyal and dedicated donors
Each year, Nichols College recognizes its philanthropic leaders with membership in the President's Society and President's Society Now (for recent graduates).
With an annual gift of $1,000 or more, you can join this distinguished group of donors as a President's Society member. (President's Society Now donations are based on a scale from 0 to 10 years since graduation.) In addition to making a significant contribution to the continued success of Nichols College and the students we educate, leadership donors enjoy several benefits.
Reasons for becoming a PS or PS Now member:
Invaluable networking opportunities
Special recognition at receptions, events, and in the donor honor roll
Invitation for you and a guest to the annual President's Society Dinner
Commemorative plaque for 5 consecutive years of giving $1,000 or more annually
An insider briefing in the annual State of the College mailing
Special acknowledgement from the president
Complimentary drink tickets at select receptions and events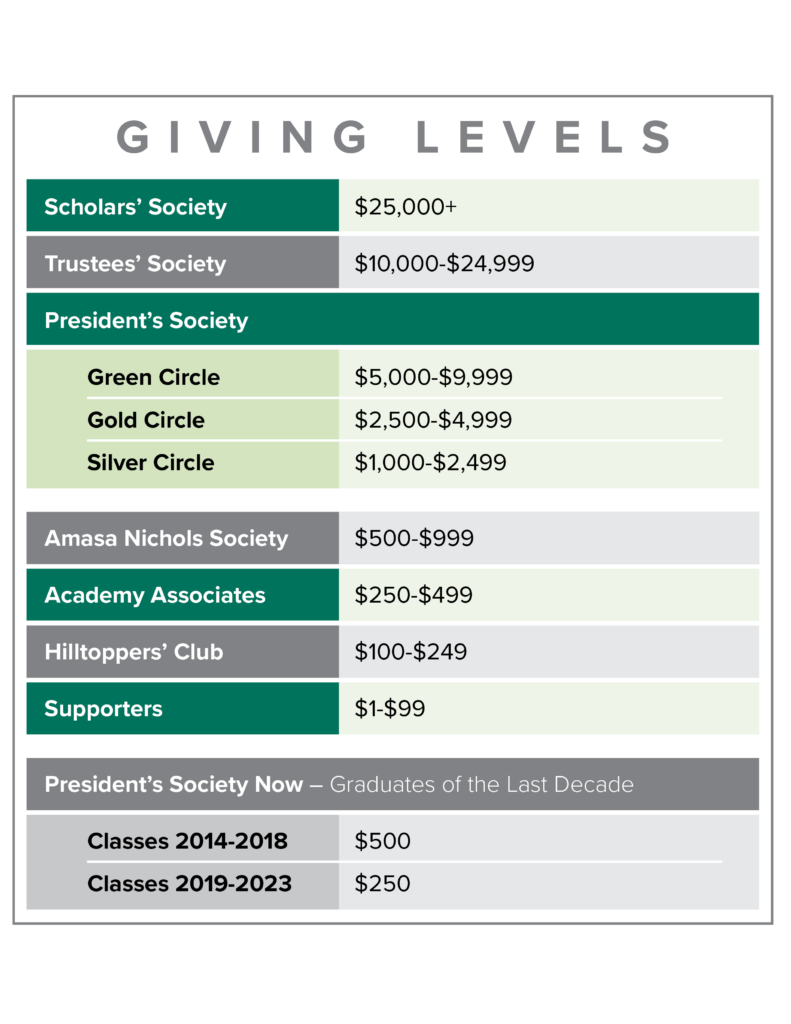 Choose What Works for You and Pay it Forward
No matter the method, your gift will have a tremendous impact on the Nichols community.
You can make a one-time gift to the area(s) of campus that is most meaningful to you.
Monthly recurring credit card payments are an easy and affordable way to reach the President's Society or PS Now giving levels.
If you work for a matching gift company, your employer's match will count toward your President's Society or PS Now membership.