Bob Beckwith's story is one of true (Nichols) grit. Born with a rare eye disorder that prevented normal eye movement, reading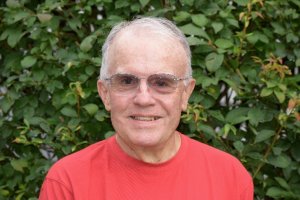 I have spoken to several recent college grads (from other colleges) over the years and asked them, "Well what's next for you?" Many times the answer I get is, "I don't know – I guess I'll go look for a job." I do not read or hear that from Nichols students. When they graduate from Nichols, they know what they want and they know the first steps to take toward their goals. The college motto – Learn-Lead-Succeed is not just a bunch of words – they are what happens to students who put their heart and soul into their four years at Nichols.

I think of Nichols College as a friendly form of business boot camp. If a student is willing to listen and believe that this college will get them where they want to go, I say – "jump on board because you are in for the ride that's going to change your life." When you graduate from Nichols, you will know who you are, how you want to contribute in the world and the first steps you need to take towards obtaining your dream.
I decided to become a member of the Conrad Society because Nichols College has been impressing the heck out of me! I am so inspired to read the stories in the Nichols College Magazine and on Facebook on what our students are doing and accomplishing. Every time I read about Nichols College I think, this is something I want to invest in. It goes back to the idea that Nichols College is a little gem, as my friend David Lombard '65 would call it. I want to make sure this gem lives on. It doesn't mean it lives on exactly the way it is, but lives on being a builder of people who are prepared to have fulfilling careers. Not only fulfilling careers but that they are good people and solid citizens and I feel Nichols helps our students be prepared.
Nichols College was a major contributor in molding my life. This is why I am so pleased to financially contribute in order to help other students fulfill their dreams. I am doing my part in ensuring that our little gem Nichols College has a lasting legacy. I urge you to consider what part you can play.
With great bison pride,
Bob Beckwith