Amahl Williams '02: Marketing a legacy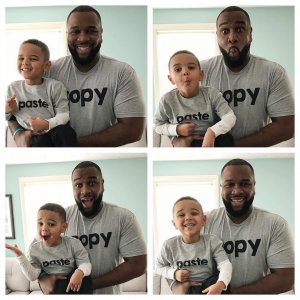 Amahl Williams '02, a marketing executive and contributor to Forbes magazine, says he owes his career choice to his Auntie Pam. He recalls, "Growing up, when I was starting to think about careers, I asked my grandmother, 'Who makes the most money in the family?' She answered, 'Auntie Pam, she is in marketing'".

And so, his path in marketing began and ultimately led to Nichols College, where Williams learned the fundamentals he still uses today as vice president of marketing for WonderBotz. "A lot of my classical marketing training came from Professor [Larry] Downs", he notes. "I didn't fully understand the value of his lessons until I started my first job in marketing."

Williams has also come to understand the importance of giving time, talent and treasure to support causes he cares about most. At Nichols, that means serving on the Board of Advisors; as a mentor to Men of Distinction, a student club that focuses on diversity and inclusiveness; and in the classroom as a distinguished guest speaker, among other volunteer roles.

"Our collective power as alumni is in our human capital," he points out. "You'd be surprised with the impact you can make by speaking to a class, answering an email from a student or fellow alum, engaging in social media by sharing other alumni accomplishments, or putting in a good word for an alum during the hiring process." As Williams puts it, "The answer to how you can give back is somewhere between nothing and a building with your name on it!"

Within that spectrum, Williams has also decided that including Nichols College in his legacy was the right move for him and his family. Through planned giving and a future estate gift, Williams has vowed to create the Jachson Williams Endowed Fund, named for his 6-year-old son, and aimed at enhancing the Nichols marketing program.

"I don't consider this a gift but an investment in Nichols College, my son, and our family legacy. The legacy of this scholarship will be a story of a father who loves his son and who has instilled the transformative power that education can have in your life", he states, adding with a smile, "I have a 5-month-old daughter, who wasn't born when I established this fund. I'll have to work a little harder to create one for her, too!"

As one of the youngest members of the Colonel Conrad Society, Williams shows that it's never too soon to think about a legacy of giving back and blazing a path for others to follow.