Homecoming Weekend – Friday, September 29 & Saturday, September 30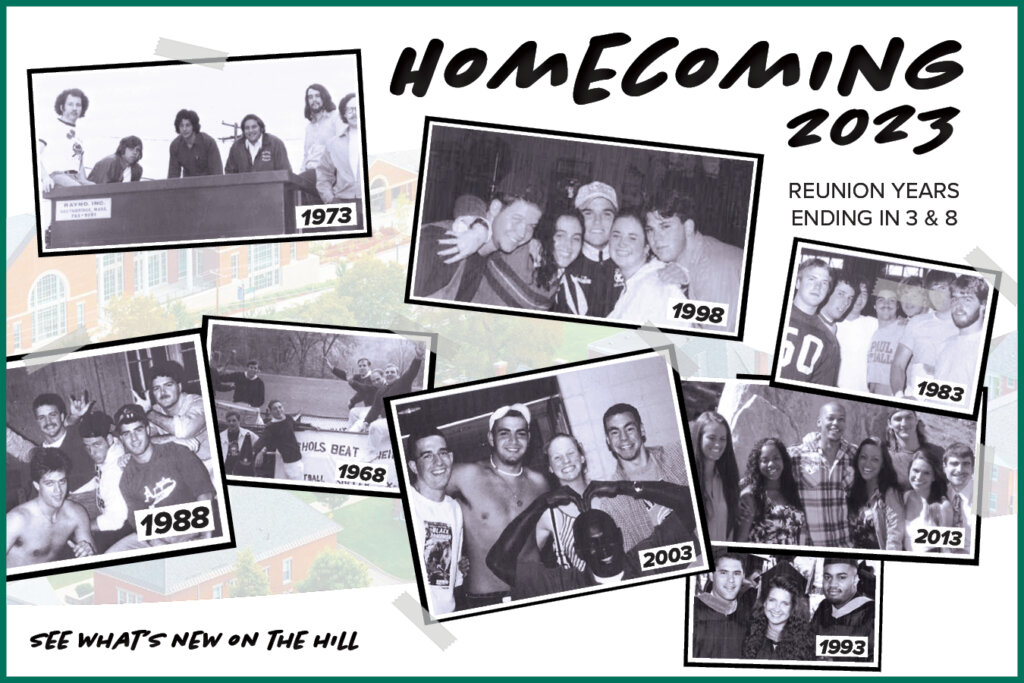 3pm | Men's Soccer vs Curry, grass field
6pm | Women's Volleyball vs Mass Maritime, Athletic Center

6pm

| Golden Bison Dinner, (reception beginning at 5pm) Daniels Auditorium
7pm | Field Hockey vs Gordon, Vendetti Field
Bison Den Open
Morning:
9am | Women's Lacrosse Alumni Game, Vendetti Field
9am | BISON Breakfast Hospitality, Lombard Dining Hall
9:30am | Morning Madness, Green v White, a sneak peak at 2024 men's b-ball, Main Gym
10am | Hall of Fame Brunch: Induction, Daniels Auditorium
10am | Cornhole Tournament, Copper Quad Lawn
10am | Campus Tours, Welcome Center
10am | Institute for Women's Leadership 10th Year Celebration Breakfast – Leading the Way: A Decade of Women Empowering Change, Academic Building
10am | Black Tavern Craft Fair & the Grange Apple Festival, Dudley Town Common
11am | Mock-Classroom Series – AI in the Classroom: Friend or Foe, Academic Building & Bloomberg Finance Lab, Fels Student Center
11am | Women's Soccer vs Curry, post-game Alumni & Family Meet & Greet
11am | Men's Tennis vs Clark, Robinson Tennis Courts

Bookstore Open, Fels Student Center
Afternoon:
11am | Tailgate opens, Lot M, Reunion Lot & End-Zone (for registered vehicles only)
12:15pm | Student Float Parade, John Davis Way & Lot M
1pm | Football vs Gallaudet, Vendetti Field
12pm | VIP Suite for Hall of Fame Members and Golden Bison, Athletic Center
2pm | Women's Tennis vs Suffolk, Robinson Tennis Courts
Evening (post-game):
4-6pm | Post-Game Reception at Bazzie's, Fels Student Center
6pm | Class of 1973, 50th Reunion Dinner, Fels Lounge
6-8pm | Fire pits & Smores, Budleigh Hill / Daniels Patio
Bison Den is Open!
Please see Local Things to Do for a list of events in the area on this day.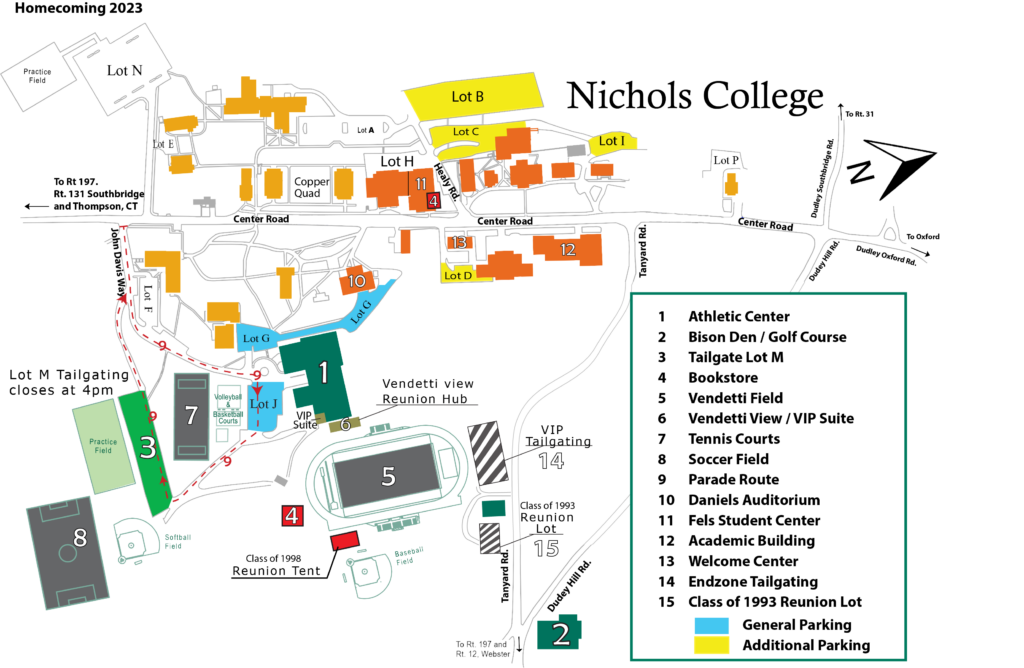 Golf
Interested in Golf? Book your tee time here!
Local Things to Do